Favd
September 30, 2013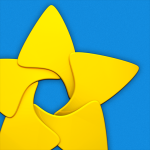 Favd is a new iPhone app by the fine folks at YourHead Software. I've been beta testing the app since WWDC, and it's great. [1]
In a lot of ways, Favd is very similar to Instagram. Its prominent function is to capture photos and share them with your friends. It allows quick and easy application of filters, including live previews, and can broadcast to Twitter, Facebook, and of course App.net (ADN). Favd includes a beautiful timeline view for browsing your friends' photos with gorgeous previews.
[gallery ids="1166,1167,1170"]
Where Favd draws one major distinction is the backend network that powers the app: ADN. The app blazes a trail that developer Isaiah Carew has been advocating, as have many others. The real power of ADN is that we are able to build applications like Twitter, Instagram, and even Facebook, on a set of APIs that keep the user in control of their data. The service continues to build out new features, and has shown a commitment to working with the community to make building great apps possible.
Be sure to check out Favd. It's a free app, with some great premium filters that support its developer.
---
I've been without the app since I got my iPhone 5s, so I'm really glad to have it back, and to be able to support Isaiah.] ↩︎