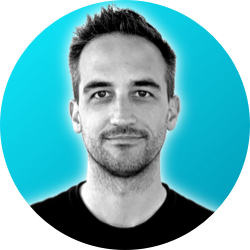 This site is written by Thaddeus Ternes.
Thaddeus is a Software Engineer by trade and currently the VP of Technology and Head of Product Experiences at VSA Partners.
He was previously a Creative Technologist and Experience Architect at Accenture Song, the Studio Lead at Fjord Austin, a Senior Technical Director and iOS Architect at Mutual Mobile, Lead Mac & iOS developer at Sococo, and a variety of other things before that.
Thaddeus has a child with Cerebral Palsy and Intractable Epilepsy. He's a strong advocate for the expanded use of medical cannabis, as well as other kinds of support for those with atypical abilities.
In his spare time, he builds products under the Evening Indie moniker, enjoys mountain biking with his kids, and works on a 1993 Mustang LX Convertible.
Site
Links
See the links page for profiles and other online presence.