Things I Use
A small collection of notes about the things I particularly like using.
Computers
I primarily use two computers: one for home, and one for work.
My personal computer is a 13" MacBook Air (M1) which I use for all of my side projects and regular computing needs. This machine is seriously impressive - it's small, cool, and more than adequate for my modest development needs. I prefer to travel with it when I can because of the form-factor and battery life.
My work machine is a 16" MacBook Pro (M1 Pro). It's such a monster, and I really love how fluid everything is on it, but it's pretty heavy and a lot to handle when traveling.
Inputs
When I'm at my desk, I use a Keychron K8 with blue switches. I ordered the keyboard with brown switches, but they were too soft and easy to mistype on. The blue switches require more intent, which has improved my accuracy significantly.
I also use a first-generation Magic Mouse, complete with rechargable AA batteries. A Magic Trackpad 2 sits next to my keyboard for easier pinch/zoom gestures as well.
Displays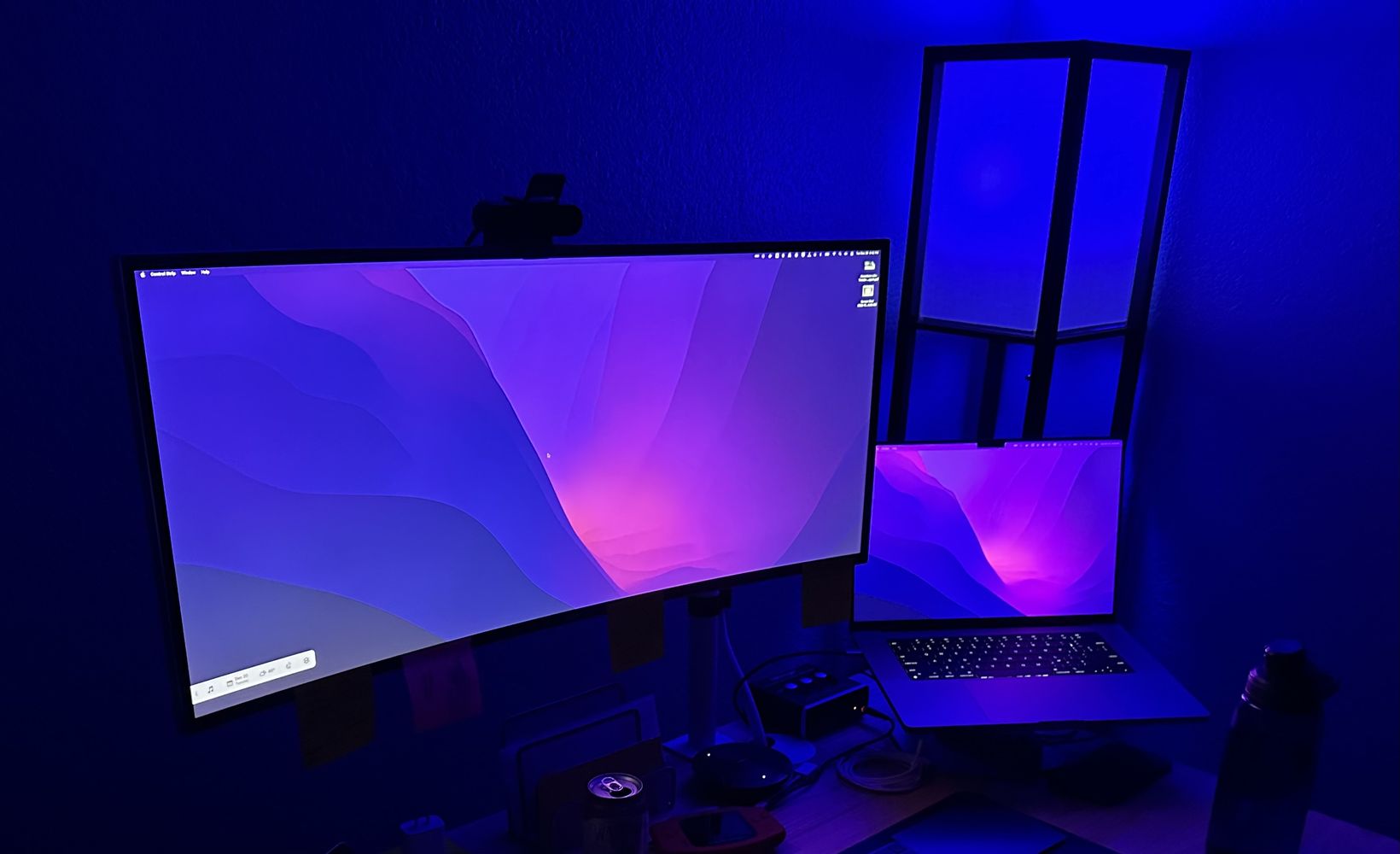 My primary display is a 34" Ultrawide LG 34UC98 mounted to my desk with a cheap VESA mount from Amazon. A Logitech BRIO 4K camera sits atop the monitor, broadcasting my goofy face to my colleagues throughout the week.
Storage
I have a Synology DS1621+ that is primarily used for media storage and backups. The device also hosts a couple of Linux virtual machines, including a homebridge instance for making various connected home products compatible with HomeKit.
---
Software
I primarily use macOS and iOS operating systems. Ubuntu is my preferred Linux distribution, though I find myself using purpose-built Docker containers for most applications these days.
Browser
My preferred browser is Safari. However, I'm using Firefox more and more, especially at work. I use Mozilla's Firefox Multi-Account Containers add-on to create separation between work and personal sites where I have multiple accounts.
Velja - a really great browser picker - is set to my default browser. It allows custom rules to be defined for specific sites to load in different browsers. I use this extensively at work so I can route links to specific sites (like Zoom meetings) directly to apps or other browsers.
The developer has also created Safari Private, a little browser shell to open URLs in a Safari Private Browsing window, which I use for things like YouTube and Instagram links to cut down on tracking and algorithm influence.
Email
For my personal email, I use Mail.app. Against popular convention, I host my own personal email with a simple Postfix and Dovecot system.
At work, I just use Gmail on the web 🤣
Notes
In late 2023, I started experimenting with Obsidian. I currently have two vaults (personal and work) that I sync with iCloud.
Previously, I was an avid Apple Notes user, with almost a decade worth of messages to myself, breakfast taco orders, and work journals.
When I want to sketch and idea out, I like to use Linea.
Development
For macOS and iOS development, I use Xcode with the IBM Plex Mono font. When I'm working on other types of projects, I generally use Visual Studio Code. I'm also quite comfortable using (and closing) vi.
I keep my personal projects in private GitLab repositories and utilize private CI runners for automated builds (including this site).
Design
For my personal projects, I continue to prefer using Sketch. I value the security of having a file I can easily copy, backup, and work with offline.
I use the other usual suspects to varying degrees at work.
News and Social
My primary social network is Mastodon, and I enjoy using Ivory on macOS and iOS.
I prefer to read a curated list of sites, so I still use RSS. NetNewsWire on macOS and iOS is my favorite, and I synchronize read status with iCloud.
Other Utilities
I keep my menu bar status area tidy with Hidden Bar.
Rectangle is a simple window manager for macOS. I use it to stop over-thinking window size and placement…
I've been using Tailscale for remote access to my NAS and exit-point connections to my home ISP while I'm traveling. The simplicity is really remarkable.
---
Gaming
I haven't been much of a gamer most of my life. During the pandemic, however, I wandered into an interest in retro gaming systems.
What started as innocently repairing my wife's original Game Boy and soon after buying a Game Boy Advance for myself eventually gave way to the small collection of systems I have (and play) now.
Analogue Pocket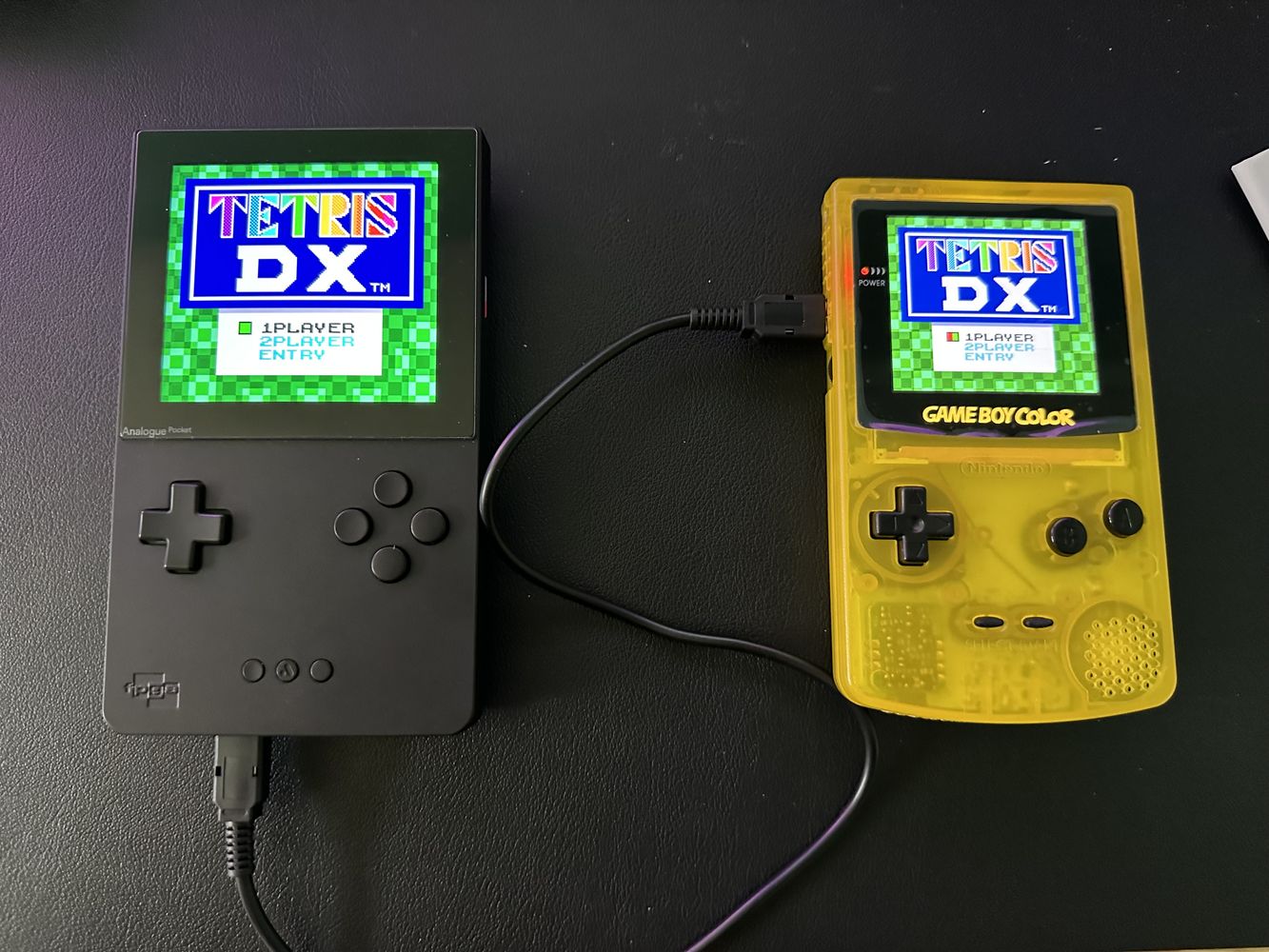 Analogue Pocket: I've discovered my love for Tetrix DX, Boxxle, and Dr. Mario well after childhood, and enjoy these games on this beautiful handheld device.
I have a pair of 8Bitdo SN30 2.4G gamepads paired to the dock, which makes the experience even more spectacular.
The photo above is my Pocket linked to a Gameboy Color I upgraded the screen in for one of our children.
Super Nt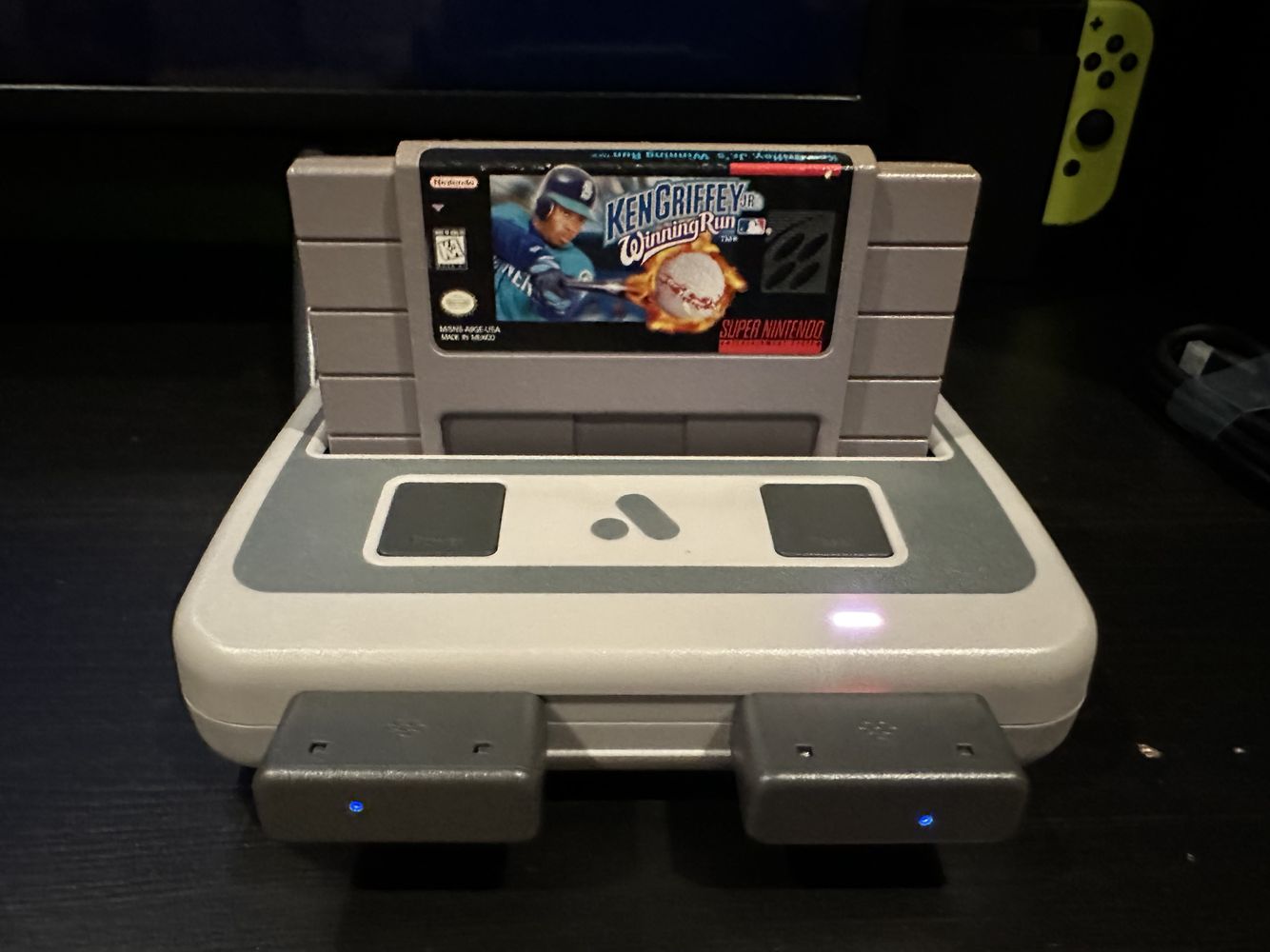 I regularly play some of my favorite SNES games on my Analogue Super Nt, modern remake of the original SNES and SFC hardware. I also use a pair of 8Bitdo SN30 2.4G gamepads with the Super Nt.
NES
I have an original Nintendo Entertainment System connected to our modern TV with a Retrotink 2X-Pro. I was fortunate to find this lightly-used NES-001 (the US front-loader model) on eBay in 2023. Based on the seller profile and condition of the system and bundled games, I assume it lived at a grandparent's house and was infrequently played.
We use an NES Four Score to extend the range of our original NES-004 controllers, and to play Super Spike V'Ball in four-player mode. Our Tetris cartride easily sees the most use, and our resident afficianodo insists on wired controllers for the lowest latecy experience possible. 🤓
Switch
My Nintendo Switch (OLED) is mostly a secondary device for our kids, but I enjoy Super Mario Bros. U Deluxe, the Classic Games, and an occasional Mario Kart 8 Deluxe race. I swapped out the stock Joy-Cons for the larger Hori Split Pad Pro handheld grips. They fit my hands much more comfortably.
MTB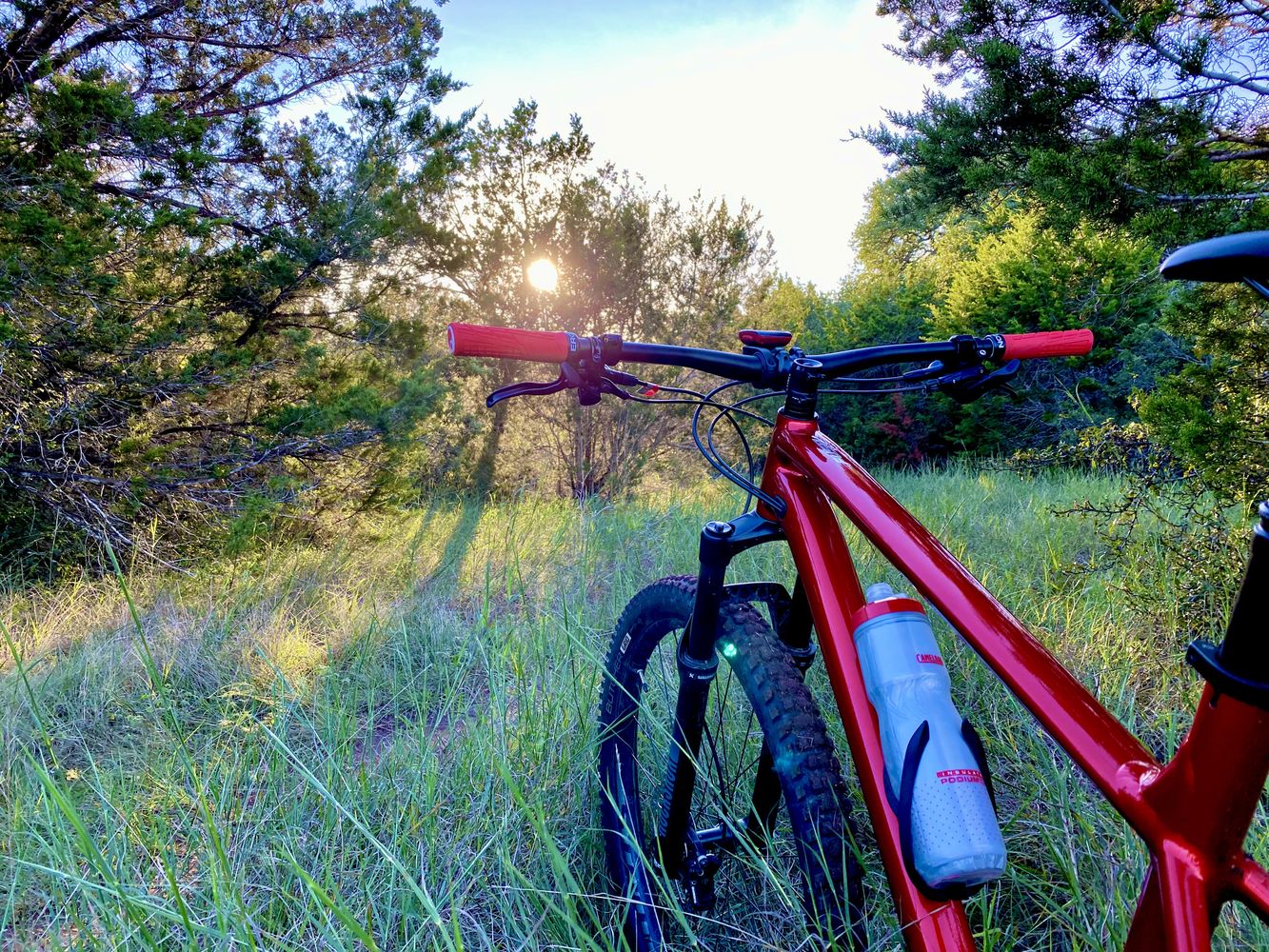 When I get the chance, I ride a Specialized Fuse Comp 29" hardtail (2020 model). It's pretty much stock, except for the OneUp Component Aluminum pedals, SRAM GX Eagle DUB 175mm crank, and Ergon GE1 Evo grips I've installed.
I converted to a tubeless setup, and typically run around 40 PSI in both wheels.